2015 Duluth Champions!
Team Northwest is excited to announce the 2015 Northern Exposure AAA Hockey Tournament Champions!
Congratulations to our 2004 team winning the Gold in Duluth, Minnesota! Coach Lewis and Coach Norris did an outstanding job! We want to thank the players, parents, coaches and Garry Hefty for all your hard work!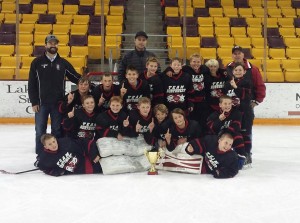 Come and enjoy the excitement of Team Northwest! We are now excepting applications for the 2016 Calgary and Duluth programs. Register today!