2023 Application
We are excited to offer our 31st year of spring/summer AAA hockey, with an experience of a life time on and off the ice!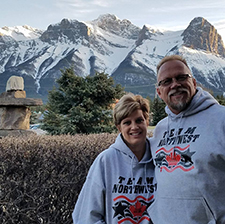 Duluth, Minnesota
July 18 – 20, 2023 Practices in Duluth
July 21- 23, 2023 Northern Exposure AAA Hockey Tournament.
Birth year teams will include, 2006/07, 2008, 2010, 2011, 2012
These are amazing hockey venues in the beautiful Great Lakes Region offering very competitive hockey as well as family fun. Besides this high-level hockey tournament, each age group will receive dynamic & professional coaching!
Even though our application is open to all interested prospects, there may be additional information we may ask for, such as current coach contact, players stats, etc..
A personal player invite letter will be sent via email to prospective, impact players. We do require a 275.00 non~refundable deposit for each player and the due date for deposits will be given in your players invite letter, which is 2 weeks after invite is sent.
Players fees:
Duluth ~ 865.00
(Any returning players needing new jerseys, there will be an additional 125.00 jersey fee)
Full payments are due no later than May 1, 2023, and no refunds will be given after May 1st also.
Please complete the application below to get involved for this amazing summer of Hockey! Note, we require one form per player.
---
Coaches for the 2023 Program will be announced shortly
Player participation forms, Summer 2023
(please print, complete and return)