TNW Alumni
"Team Northwest was a huge stepping stone in my career.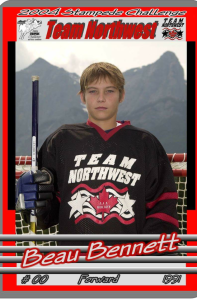 Over five consecutive summer seasons I had the privilege to train in Canmore, AB with Team Northwest and play in the Calgary Stampede tournament.
Coach Collins gave me the opportunity to grow as a player and a person. The development and training I received at Team Northwest played a key role in getting me where I am today".
Thank you 
Beau Bennett –
Pittsburg Penquins NHL
( 91 birth year team)